Childhood in London's past was far from easy. Many youngsters lived in appalling conditions and could be hanged for minor offences.
The ordeal of poor Victorian children has been well chronicled, especially by Charles Dickens who suffered so terribly himself as a boy. But a child's lot was definitely not a happy one in earlier times, either.
In the Tudor period, seven-year-olds could go to the gallows for theft. Petty offenders landed up in the Bridewell Prison – named after Henry Vlll's palace of the same name off Fleet Street. Youngsters were crammed in with adults and subjected to whippings and forced labour.
Babies were often abandoned in the streets by mothers too poor to support them. In 1714 this led to the development of the Foundling Hospital in Coram's Fields where they were taken in, often more dead than alive.
Being young and poor in London wasn't much better in the mid-1760s. Constables who raided London's brothels found girls as young as 12, many sold into prostitution by desperate penniless parents. Younger children landed up in workhouses where conditions were so abysmal that deaths were common.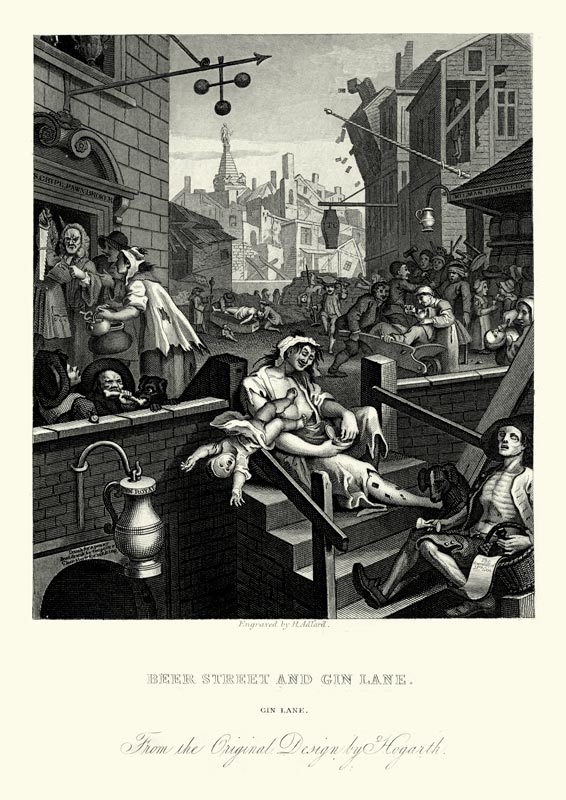 With horror stories like that, it's difficult to imagine that anyone had an idyllic childhood. But they did and when you come to London, one place worth visiting to prove that and to re-discover your inner child is Pollock's Toy Museum near Goodge Street underground station. The exhibits chart how the children of yesteryear grew up through displays of the toys they amused themselves with.
It transports you back to a Victorian childhood. There are several floors to explore with dolls and teddy bears of the era to see.
And if you really want an area strongly associated with childhood where the kids can run around and let off steam, Kensington Gardens is the place to head to. It is opposite the Leinster Terrace home of the Edwardian author J.M. Barrie, creator of the storybook character Peter Pan.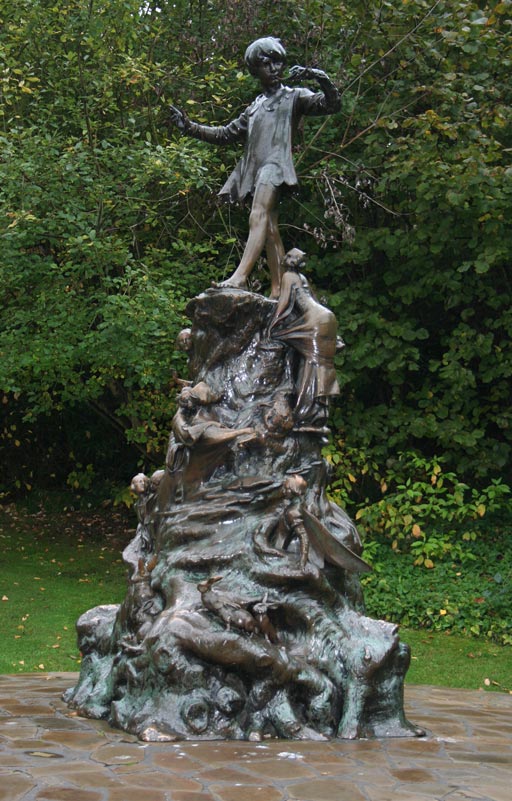 The Gardens was where he regaled the children of his neighbours with the imaginative tales of Peter's exploits fighting Captain Hook and his cronies in Never-Never Land. Barrie enthralled his young listeners drawing inspiration from them to write the book, which was later, transformed into film and pantomime. The Boy Who Never Grew Up, as Peter Pan is labelled, is commemorated in three ways.
In 1912 a statue was put up overnight in Kensington Gardens as a surprise for children. And every Christmas Day there is a swimming race in the nearby Hyde Park Serpentine in which competitors vie for the Peter Pan Cup. Then in 2000, another installation opened at the western end of Kensington Gardens with children very much in mind, The Diana, Princess of Wales Memorial Playground.
A huge wooden pirate ship is the amazing centrepiece for more than a million visitors a year to admire and, if young and adventurous enough to clamber over. A fitting tribute to a young mother who, as well as being dubbed the People's Princess, was undoubtedly the Children's Champion.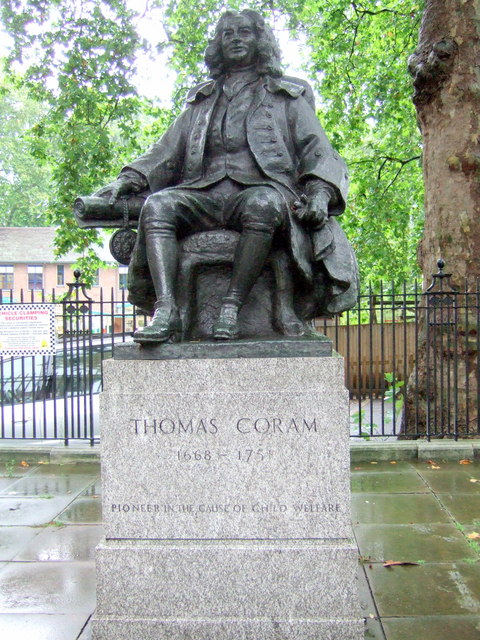 And what of the book and all its spin offs? The royalties of Peter Pan now go to the Great Ormond Street Hospital for Sick Children. That is near to the site of the original Foundling Hospital started by Thomas Coram back in the 1700s.The site is now the Coram Foundation children's playground where signs seriously tell you that adults can only enter if accompanied by a child.
The reversal of the normal rules is a nice touch for an area where prospects for a happy childhood first took a turn for the better.