Aspects of London - Blogs
This is the spot to read my blogs. First up are themes of London. I plan to add to the list periodically, but also to branch out and write others about places I guide in outside the capital – so watch this space!
To get you in the mood, here are some fun facts about London:
Intrigued? One day I hope to tell you more in person. But in the meantime, feel free to scroll down and click on the links below to discover some more in-depth facts about my capital city.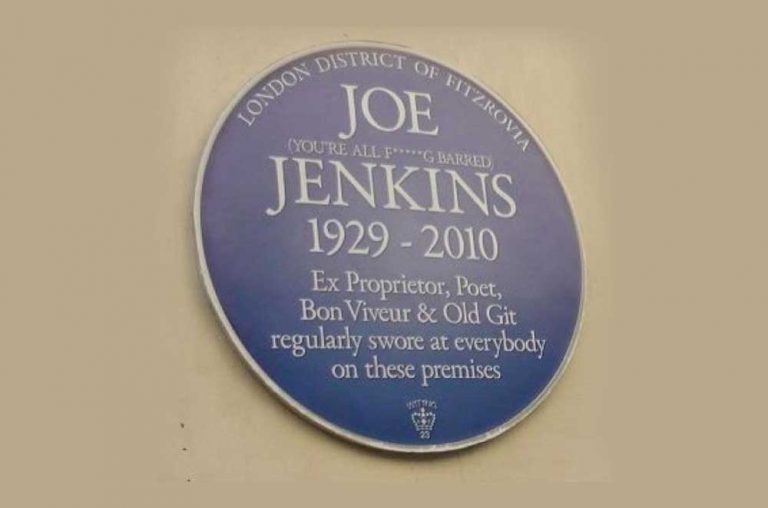 The best blue plaque to a famous person no longer up on the wall! This commemorated a former pub landlord, Joe Jenkins, who once ruled the roost behind the bar of the Newman Arms in London's Fitzrovia. As you can see from what's written he was a colourful character with colourful language who spoke his mind.
Read More »