Hurrah for the red, white and blue – royalty is in our DNA! A tour of Royal London shows you how deep-rooted our tradition is.
Our time together will cover the obvious such as the Changing of the Foot Guard on the days it's on, the mounted Guard, Buckingham Palace and St James's Palace, not to mention great views of Westminster Abbey, the church of Coronations and Royal Burials. Here you see it bathed in gorgeous pink light, which really shows up its magnificent architecture. Visit inside with me and find out more. And why not also come with me to see St Paul's Cathedral? Visit inside to discover why this church too has deep links to royalty.
And let's not forget the Tower of London! If time permits, a trip along the river is a wonderful way to arrive at this UNESCO World Heritage site. Royal stories of murder, mystery and intrigue abound here! Or let's go the whole hog and travel east by boat along the Thames to another UNESCO World Heritage site – Greenwich – to learn about the kings and queens of yesteryear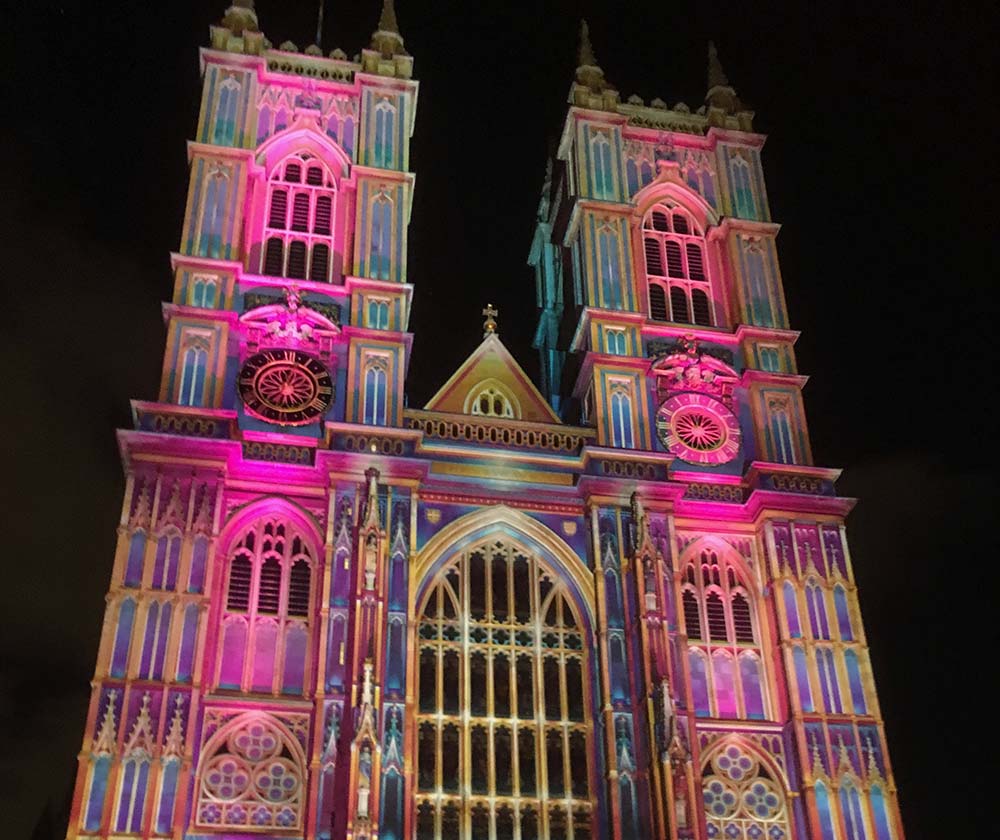 Book this or another Tour
Use the form below to book your tour and I'll get back in touch as soon as possible.